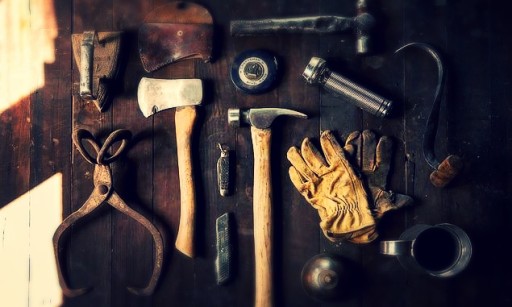 Adventure Tools:
Here we try and collect the most useful information for you to stop dreaming and start planning an adventure of your own!
An adventure that will radically change your life, boost your kids confidence in themselves, and bond your family tighter together than you ever dreamed possible!
What exactly is Family Adventure Travel?
Family Adventure Travel is completely up to you! The first thing we encourage people to do is shift their thinking of what family adventure travel is to someone else and define it for yourself and your family. It is a fantastic way to get the family excited about the possibilities as you brainstorm together on what things are possible.
Is it possible to see all the National Monuments in your state? Absolutely!
Is it possible to take an Arctic expedition to Antarctica? Of course.
But what is an adventure and dream for one family is another families' worst nightmare! The only point of this show and website is to get the creative juices flowing on what other families have done and how it has effected them. They talk about the changes and impact the trips have had (or are having!) on them as a family, on their outlook on life, and the way it has molded them as a unit.
There are NO rules! There is no right or wrong way to do it, the most important thing is to DO IT!
What it is Not:
Family Adventure travel is not an escape from life's problems, it is not a way to avoid creditors, and hide from your problems. It is also not something that happens automatically. It takes some serious planning, and some strategy, but it can be overcome!
It is not a 'magic bullet' to put together a failing marriage or a way to transform your kids into globetrotters overnight……but it will change your life in ways you never thought possible! Check out some of the cool things our guests have to say about the changes they've seen in their kids and family as a result of family travel.
How We Can Help?
Setting off on an epic journey is a daunting yet exciting task and if you're even contemplating making such a leap, congratulations! Although it can be extremely overwhelming. First off, you can do it! We want to make certain that you know you can do amazing things, that's the point of what we do, and we want to give you the tools to help you make it happen. Below are some links, Check 'em out. We hope you enjoy!
Other Travel Tools:
Travel insurance from Worldnomads.com – This is our favorite travel insurance that we've used. I know when you take off for a trip the last thing you want to think about is insurance, but we've been happy with this company over and over again. They offer great coverage throughout the world as well as affordable prices for family trips! Check them out and get a quote for youself by clicking here: Travel insurance from Worldnomads.com
HostelBookers

 – The best consistent choice we've used when traveling, especially abroad, is youth hostels. At first we were skeptical, are we going to be putting our kids in a bunk bed above some college dropouts smoking weed in the middle of nowhere? valid fear. Nothing even close to that has happened, and while the accommodations have varied quite a bit, we've always felt safe, had a good nights sleep and met some incredible people along the way, which is the whole point in the first place!  

HostelBookers

 has 3,500 destinations and has NO booking fees, and an accurate review community.
Hotwire

 – One of the best sites we've found for booking quick hotel stays. We've even used it from the restaurant after dinner to find the place we're sleeping that night. Works great when you're on the road and not sure what town you'll make it to that night. Pay close attention to the reviews, some hotels put their rooms on the site because they're shabby and can't fill their rooms any other way. We've found some incredible deals as well!
 

Kayak

 – Great site for air travel, I really like the travel grid they give you if your dates are flexible. You can put in a 3 day+/- itinerary, and you can zoom in on the best option. They aren't quite as indie since Priceline bought them, but still a good site that scans all the major travel choices.
WWOOF – It stands for World Wide Opportunities on Organic Farms. And it's exactly that! If you want the EPIC experience of working a local organic farm then you have to look into this site! There are farms all over the world and the fees are minimal. You get in touch with the host family and work out a stay that works for both of you! We've interviewed a few families that have done it and they have only good things to say about their experience!
Air B&B– This is such a wonderful site! It allows you to choose to stay  a at local home or single room rather than choose a hotel! What a way to make an experince in another country so much more memorable. Jasper Ribbers talks about his experience with renting out his own apartment in our

Podcast Episode 39.
Mindmyhouse– If you haven't heard of this before, it's a global housesitting matching site. It's a place where travelers can offer to stay in a local home in exchange for taking care of a few pets. It's only a $20 charge for house sitters and then you have access to all the listings across the world. Be sure to check it out!!