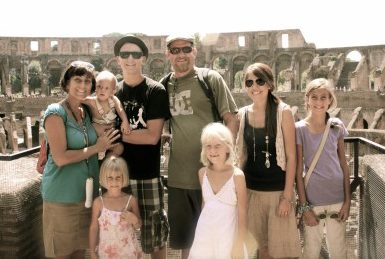 In 2008 we left the U.S. and traveled as a family for almost 5 years internationally.
Then we started a podcast to connect with others who have taken their own epic Family Adventures!
How can I make sure I don't miss an episode?
What people are saying about Family Adventure Podcast!
I'm hooked and planning on taking the dive. Ready to travel, explore and show my kids what life is really about!
VonBruin
This is exactly what I needed to increase the adventure with my family. It is so nice to hear what others have done. One of the great things about this show is that the host Erik and his guest are completely honest with the struggles they had while on these adventures and they aren't painting a false "everything is rosy"picture. Family adventure is easily one of my favorite podcast.
Ray Brown
Awesome show about family bonding through traveling. I love this show! What better way for a fmaily to bond than to travel? None! Keep up the great work!
Ted
Want to Hear More Family Adventures? 
Want to Know More About This Site?