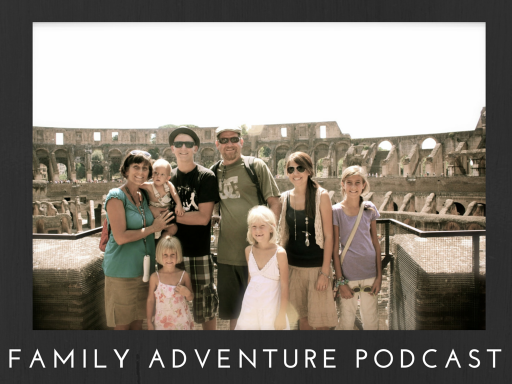 How to Show Your Kids the World!
Think you need to be rich to take your family traveling? 
You Don't!
I want to show you HOW!
Get Traveling!
What people are saying about Family Adventure Podcast!
Great stories, excellent interviews. Listeners beware though. Listening to this podcast may make you quit your job, pack up the kids and hit the road! Erik does a great job and letting the personality of his guests shine through. Love it!
Savvy Painter
Whether you want to take a micro-adventure or a full on one with your kids, listen to these fantastic podcasts for stories from families that have done it. Family travel is amazing and life-changing for the youngest and oldest family members. Plan a trip and get going!
Sara
Awesome show about family bonding through traveling. I love this show! What better way for a fmaily to bond than to travel? None! Keep up the great work!
Ted