Podcast: Play in new window | Download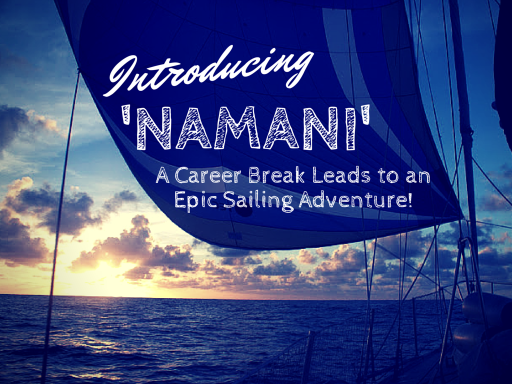 Have a long time dream of setting of on an adventure? This family planned for almost 10 years, fell in love with family travel and went back 3 years later for another 3 year adventure! Nadine and her husband, Markus, finally faced their fears, bought a boat, and set off for a one year adventure from Spain, across the Atlantic, and up through the Caribbean, ending all the way up the East coast in Maine!
Not enough! They kept the boat, and 3 years later, set off from Maine, and went down through Panama, across the Pacific and ended up in New Zealand for the winter……all in 8 months!
They then spent another two years, cursing some gorgeous locations in the South Pacific, and ending in a season in Australia where they sold the boat.
They JUST returned to land life, 3 weeks ago, back in Germany and were able to connect with us and tell us about their story. Listen in about how they saved for the trip, what it was like traveling with children, and plans for the next adventure.
Nadine also told us about how they dealt with the fear about walking away from successful careers, and how things worked out for them upon returning.
Show Notes & Resources:
Check out their blog at: http://namaniatsea.org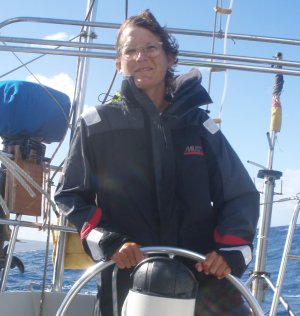 Her author website can be found at: http://www.nslavinski.com
"Until one is committed, there is hesitance, the chance to draw back, always ineffectiveness. Concerning all acts of initiative and creation there is one elementary truth, the ignorance of which kills countless ideas and splendid plans. That the moment one definitely commits oneself, then providence moves too. All sorts of things occur to help one that would never otherwise have occurred. A whole stream of events will issue from this decision raising in ones favor all manner of unforeseen incidents and meetings and material assistance which no man could have dreamt would have come his way. "Whatever you can do or dream you can, begin it. Boldness has genius, power and magic in it". – Quote from the record of last century Scottish Polar Expedition, attributing the last paragraph to J.W. Goethe"