Podcast: Play in new window | Download
Mom vs. Globe!
We're excited to bring you this week's episode! Ruth Johnston and her son have taken a plunge that strikes fear into most single parents:   world travel.    alone.   with a 9 year old.   Ruth pulls  it off with a great sense of humor and light touch, as she truly tries to make the most out of the years she has raising her son.
Are they rich? No. Are they grabbing life with both hands and making memories with no regrets? Absolutely!
They've been to able to see some incredible sights and even more importantly, spend some amazing time together building a bond that will last a lifetime.
Ruth talk with us about her planning stage, some of the challenges of staying focused, and putting the pieces together for a journey this huge.
[*All photos are Copyright of Ruth Johnston from Exploramum.com and can not be used without permission or altered for use in any way.*]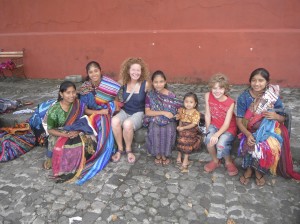 Show Notes:

Ruth is a prolific writer at her blog, keeping followers up to date with the where, how and when's: Follow her at: exploramum.com 

Facebook at: Exploramum & Explorason 

Twitter:  @exploramum

Also, she spends some time house-sitting whenever possible. Find out more at:  HousesitMatch.com
Like Family Adventure? I'd love your help!
Your help gets the show in front of a larger audience, which helps tremendously to produce more shows! Click on one of those babies floating on the side of this page or the bottom and share with other adventurous families!
Also please leave a rating or review on iTunes! It just takes a second and you can help the show increase its rankings on iTunes just by this simple and quick gesture. If you do, click here to let me know so I can personally thank you!
Thank you so much for the love!