Podcast: Play in new window | Download

 Family Travel!
I love this family's outlook on life. Kathrin was so fun to talk to about how they have been able to do some amazing adventures on their family travels.
It's really what this show is all about, grabbing an opportunity, and making some incredible memories as a family. Really seizing the moment and living for today!
Thanks Kathrin for inspiring us to live life to the fullest :)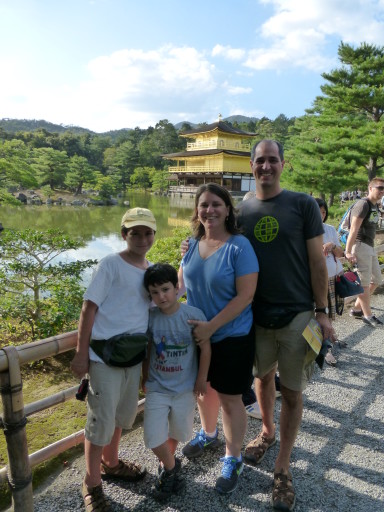 Show Notes:

Kathrin's website showing where they've traveled with photos, etc.:

A book that Kathrin recommended during the interview. "One Year Off" by David Cohen:

A book that Kathrin recommended during the interview. "One Year Off" by David Cohen:

A travel blog resource we discussed: Living the Dream- Travel Blog

Trip Advisor –  Always an amazing resource with Reviews on places to stay, Planning Ideas and Things to do "in-country" An absolute must!

Air B&B – Another indispensable travel site, I really like the reviews feature by date, so you can look up the most recent information. Priceless.

Sabbatical Homes – I haven't dealt with this site, but it looks pretty fascinating, especially for job transferring for 1 or 2 semesters, or studying abroad.
Music Credit: 
Fred V & Grafix: "Minor Happy"
Like Family Adventure? I'd love your help with a Rating & Review!
Your help gets the show in front of a larger audience, which helps tremendously to produce more shows! Click on one of those babies floating on the side of this page or the bottom and share with other adventurous families!
Podcasts function by ratings and reviews! Please leave a rating or review on iTunes! It just takes a second and you can help the show increase its rankings on iTunes just by this simple and quick gesture. If you do, click here to let me know so I can personally thank you!
Thank you so much for the love!